The importance of maceration
Vinification consists of a long maceration at the outset, a cold pre-fermentation like an infusion, then throughout the fermentation pigeage is used. This technique of punching down the cap brings the skins of the grapes back into contact with the must, encouraging the gentle extraction of tannins and colour. Temperature, pressure and time are key words that lead to harmony. 
Temperature, pressure and time are the key words that lead to harmony.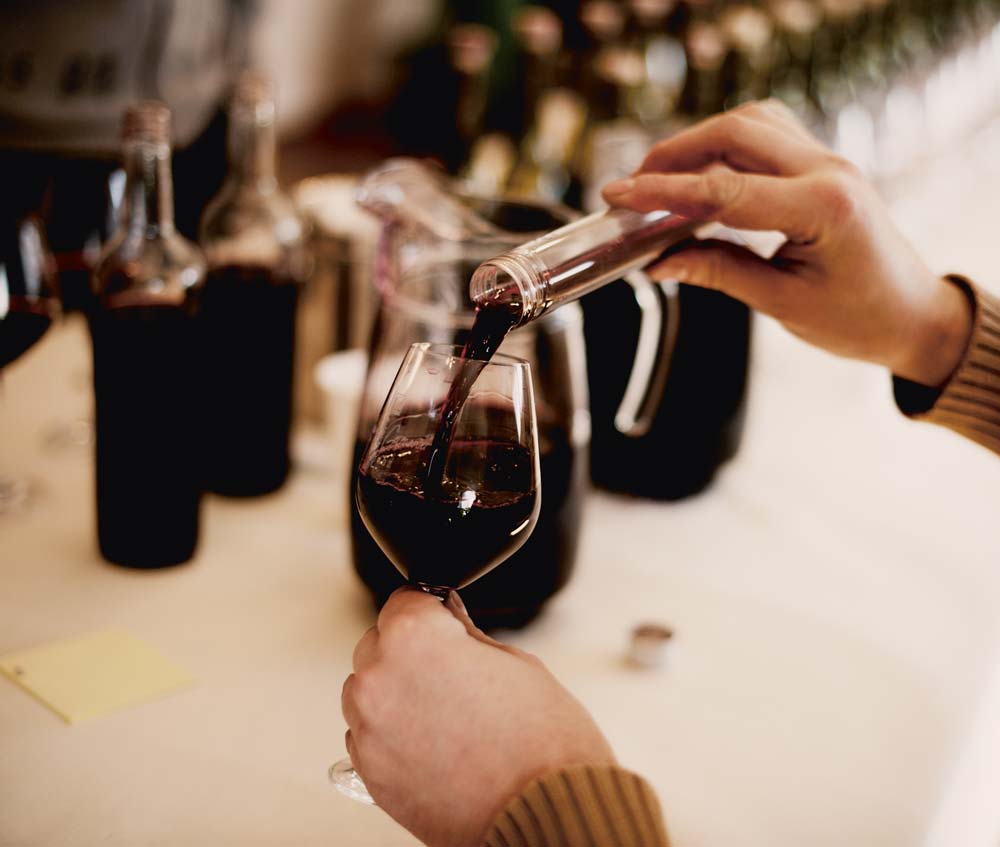 The magical moment – blend!
After 24 months of the wine maturing, take a sample from each of the 130 oak barrels – of which nearly half are new, taste, take notes, select, assemble barrel samples, taste again. Each batch is analyzed, described. This rigorous tasting job continues from one selection to the next and on until the final blend. Each vintage adds to the experience that guides this never-ending search for the truest expression of the terroir and the grape.
Finding the right tension between rigour and intuition to achieve the perfect note.